tale-go , Is there any time to tell and listen to stories? Maybe it would have happened. Or would it not happen. But one thing definitely happens. Tales, stories are interesting to everyone. It is better if they are present on time. If it is not, even if it is of the past, it is not bad. Because they always go by not only telling us something, but also by teaching them. Brings back memories of our times. Even after sweetening the dough of spices from serious, they drink it softly. That's why 'Dastaan-Go' has started, the process of bringing interesting stories to your loved ones. Will try to continue this process. Monday to Friday, everyday…
,
just a year and a half It's the first thing, man. of November 2020. Two big boxers of the world were going to compete against each other for a showy match that day. One of them was Roy Johns (Jr.) and the other was Michael Gerard Tyson. That is, Mike Tyson, who was given the title of 'Worst Man on Earth' due to the tanaziat (controversies) associated with him. But despite this, his popularity (popularity) was such that all the TV, radio, newspapers used to get desperate to take a little time from him, to talk to him two things. That too when he had quit playing at that time. His age was 54 years old then. However, he got his time. There is a TV channel in America, 'ABC News'. Tyson gave time to the people associated with him and the conversation with him through the channel's program named 'Nightline' came in front of the people again.
Tyson was telling, 'A man who was not in love with himself. He had no respect for himself in his heart. He doesn't like himself. Apparently that's why he doesn't even want to be alive. That person is now dead. But you know, right now when we're boxing, I'm going to be the same person again. That person saved me for a long time. However, as far as caste-life is concerned, for me that person is dead. I'm trying to kill him, constantly. There was a time when beating everyone up, showing pride in them, spending time with women, owning expensive houses, cars, airplanes, big boats, all these were the meaning of success for me. But today the meaning of success for me is – not cheating on wife, not going to jail, living in today, living like a responsible person.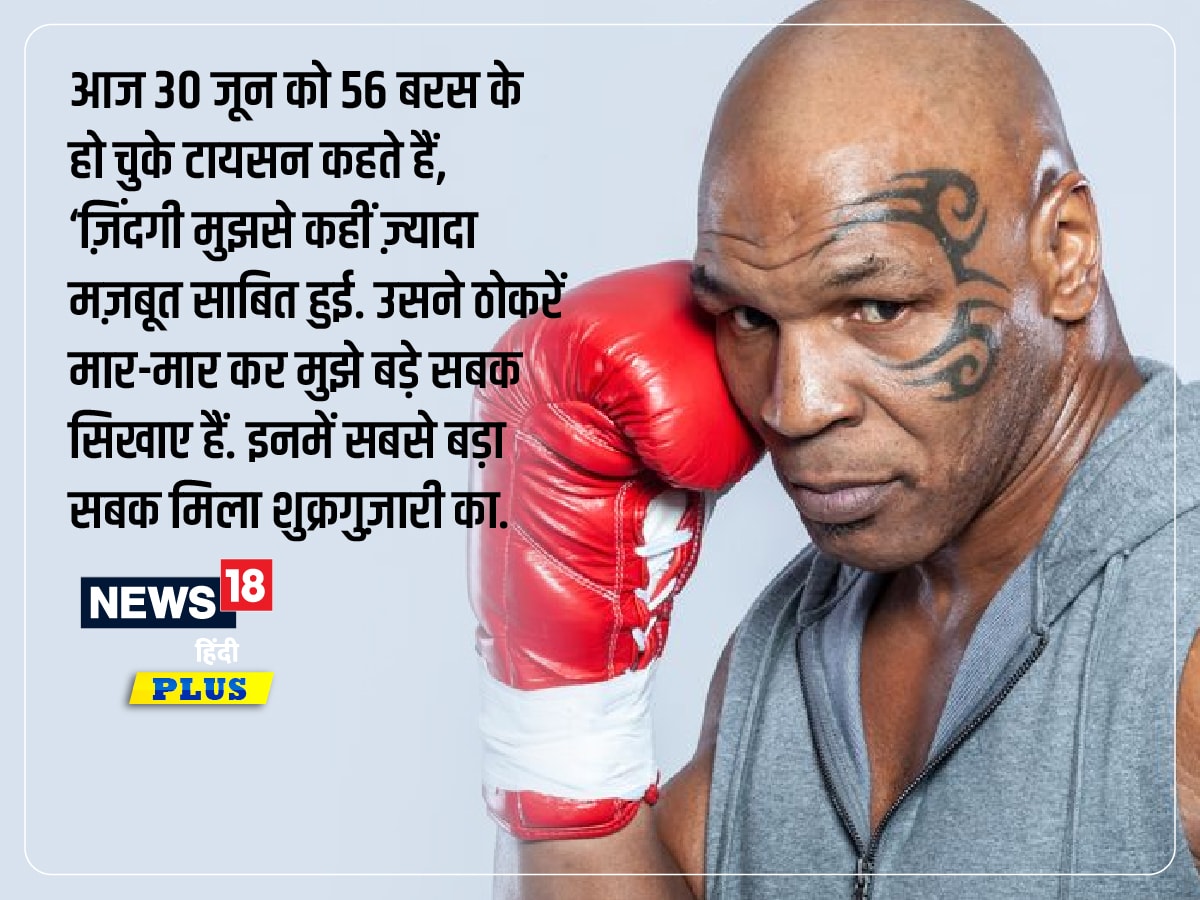 It is possible, however, that those who know Tyson, who have read and heard about him, may not trust his words. So, it's important to tell them that Tyson married his boy friend Lakiha Spicer in 2009. This was Lakiha's first but Tyson's third marriage. That is, it has been 13 years with these two. He has two sons. First daughter- Milan, who was already married in 2008. Just 14 years old. The second son – Morocco, has turned 11 years old. That is, for the first time in life, Tyson is spending time comfortably with the whole house. Professionally he runs a podcast (Internet Radio) called 'Hotboxin with Mike Tyson'. Also run a 'Legends Only League'. In this, the players who have quit playing are given a chance to show their strength in the field again. Live your life
Today on June 30, Tyson, who turned 56, says, 'Life proved to be much stronger than me. He has taught me big lessons by hitting him with stumbling blocks. The biggest lesson I got from these is gratitude. Now I am thankful to everyone. I got this life too. Although Tyson's past was not like this today. He was born in Brownsville, an infamous settlement in Brooklyn, New York City. When he regained consciousness, he did not even know who his father was. Mother Lorna Smith named Walid – Purcell Tyson. Was a resident of Jamaica. But when Mike opened his eyes, he found Jimmy Kirkpatrick, a professional footballer, living with his mother. Therefore, later he considered Jimmy as his real father. Although Jimmy was not the only one whom he saw living with his mother. There were other people with whom his mother stayed.
Of all the people with whom Mike's mother lived, there was only one person who gave him respect. Most used it, beat it time to time and gave up. It is said that while battling all these situations, Mike's mother started drinking alcohol. That is, all those situations which the society sees from the point of view of concern, Mike had started getting two or four from his birth. Then the settlement where he was growing up. Drunkenness, bloodshed, beatings, fights and quarrels were all common there. So, growing up, Mike learned all this and says, at the age of 13, Mike had eaten about 36 times in jail. He was not an adult, so every time he was sent to the correctional home by law. One such time he was sent to New York's Tryon School (Correction Home). There he met Bobby Stewart. He used to see the security arrangements of that school.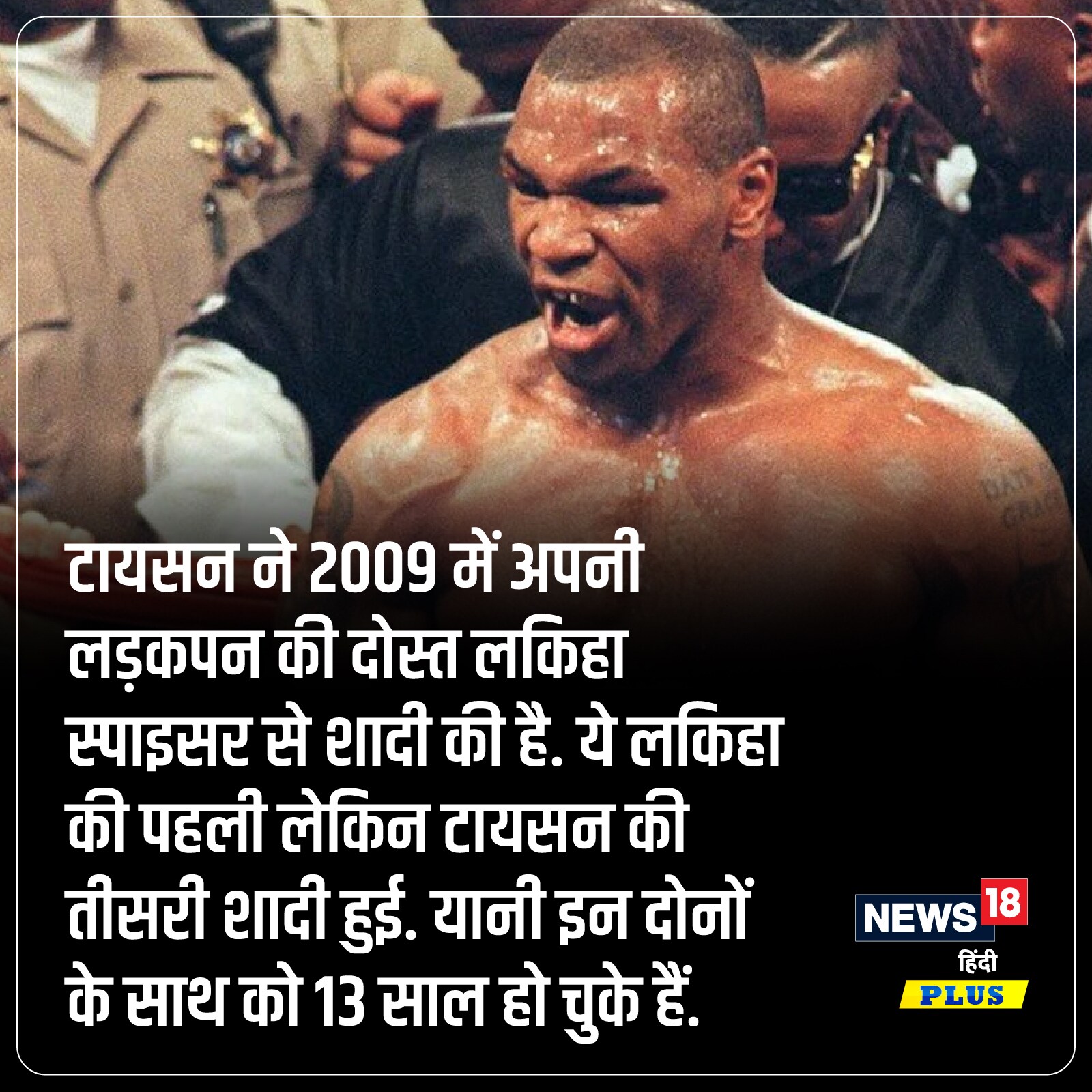 Former professional boxer Bobby sensed the fire inside Mike and immediately introduced the boy to Cus-d'Amato. Amato used to give boxing training. They too immediately felt the fire inside Mike and realized that it was very important to show this boy the right path. And he took the mike with him. Your Home. At the same time, along with other boxers, Mike started teaching the tricks of this game. This thing happened around 1980. But Mike didn't need to teach much like that. Beating was his daily job. So he taught Mike to avoid other's attacks. The ability to save oneself by keeping both hands under the chin. At the same time, it instilled in his mind every day that he is going to rule the world of boxing 'one day'.
And see, not even a year passed that Mike's attitude started showing. Twice in a row, in 1981 and 1982, he won gold in the Junior Olympics. But he could not even absorb this new phase properly that his mother passed away, who loved him the most. However, Maestro Amato's side was still there. That's why Mike was saved from scattering. And after this, Amato took this student to the arena of professional boxing at the age of just 18. In the year 1984. But then there was another big blow. Ustad Amato also left his disciple like this in the early stages and left the world forever. This is 1985. It is possible that this is the turning point from where Mike's journey to become 'Iron Tyson' started. 'Iron Tyson', who would have crushed anyone he clashed with.
Documentary records state that Mike did not lose any of the first 19 fights after entering the boxing arena. Rather, 12 of them ended with their victory in the first round of the match itself. After this, out of the total 28 matches, only two were such, in which they were defeated. In 1986, Mike won the World Boxing Council's championship title, just two years after he began boxing professionally. Here he defeated Trevor Berbick to become the youngest boxing champion in the world. But this was the beginning.
The following year also the championship of the World Boxing Association. And in the next year i.e. 1988, he became the world's heavyweight boxing champion. In this way, the words of his master came true within just three years of his departure. Not only this, no one could snatch this crown from his hands in the next nine matches. Due to which Ring Magazine also gave him the title of 'Fighter of the Year'. That too twice in a row in 1986 and 1988.
,
read in the next episode
* Story-Go: Mike Tyson, the more famous he became in the world, the more infamous
Be the first to read breaking news in Hindi News18 Hindi | Today's latest news, live news updates, read most reliable Hindi news website News18 Hindi |
Tags: boxing, Hindi news, Mike Tyson, News18 Hindi Originals
FIRST PUBLISHED : June 30, 2022, 17:32 IST