London. Birmingham's Edgbaston ground can prove to be memorable for Team India for the next one week. At 9.30 in the morning, as soon as this writer came out of his hotel room and headed towards the stadium, suddenly the bus of Team India was moving ahead. On the same side of the stadium. But, like in India, neither the sirens were sounding for the team bus nor the fans were standing on the streets to greet their favorite players. Quietly one after the other, every player gets off the bus and enters the field for practice.
As soon as you reach the ground, you see Virat Kohli. With this correspondent, the round of gestures and gestures with each other goes on and after that Virat is seen in a fun mood with the whole team. This form of Virat was seen before the captaincy, when he used to get into a joke with Ravindra Jadeja and sometimes Rishabh Pant and tease him. Before the start of the nets, Team India was divided into camps and each team had to target the stumps. The team that managed to do this more often would be the winner of the day. In Kohli's team, there were players like Hanuma Vihari, Mohammad Siraj, while Ravichandran Ashwin, Pant, Cheteshwar Pujara, Shardul Thakur, Umesh Yadav and Jadeja were in the other team.
The tussle between Virat Kohli and Pant was very interesting. It was clear from Kohli's attitude that he is feeling very relaxed. Once when Kohli tried to pull a lot of jokes with his fellow player Ashwin too, Ashwin also overturned the former captain and told a lot. This sight was unprecedented in itself because on the grounds of India, journalists do not get a chance to get so close to the players nor are they able to listen to their conversations.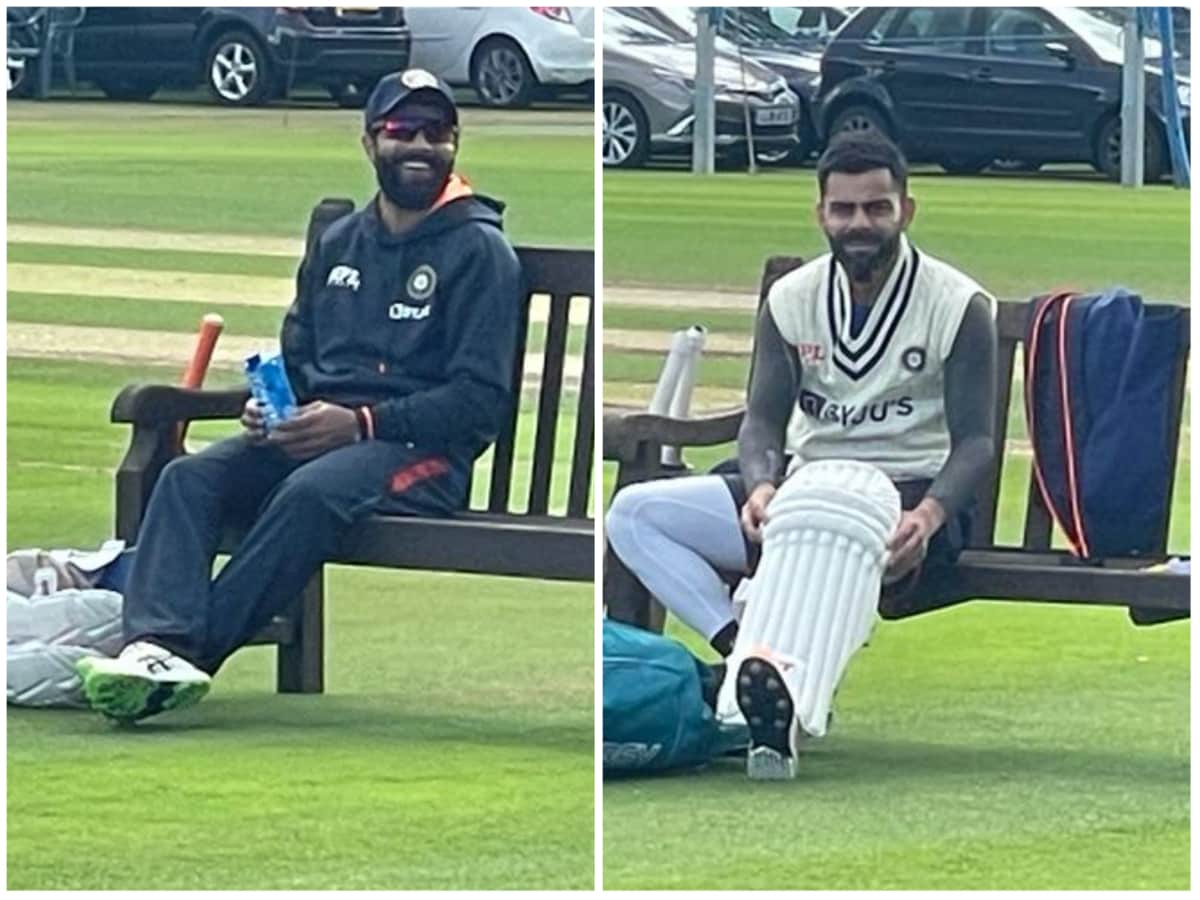 After this, every player went to another part of the field for batting and bowling practice. First, three batsmen went to bat, including Hanuma Vihari, Shubman Gill and Virat Kohli. Kohli's going to bat in the nets before Pujara was surprising because usually the first three batsmen go first who are openers in Tests. Well, when Kohli came out to bat, his rhythm was about to be seen. The most important thing has been that when Kohli was batting alone in one corner, coach Rahul Dravid comes from the other corner of the field, sits in the middle of the nets., sees only 1 minute of batting and gives some gesture to Kohli. We do. In his gestures, we get the impression that he probably told Kohli that it is okay, you are batting in the same way as we discussed. Here, Kohli made Gambhir Dravid laugh with one of his comments. In fact, when Ravindra Jadeja was strongly appealing to bowling coach Paras Mahambre by bowling a ball to Kohli, Kohli said that hey brother, take off your glasses, look, where am I out from! Kohli's attitude of not sparing even his partner put a smile on the coach's face.
Kohli was seen in a very cheerful mood during the batting of about 40 minutes during the nets. Alam was that while he was taking his stance, then Mohammad Siraj came at a high speed and threw the ball and Kohli could not play it. Kohli said to Siraj that – Hey brother, are you bowling to me or just trying to practice bowling without keeping the batsman in mind. Sorry brother… Saying this, Siraj also smiled and returned to his run up.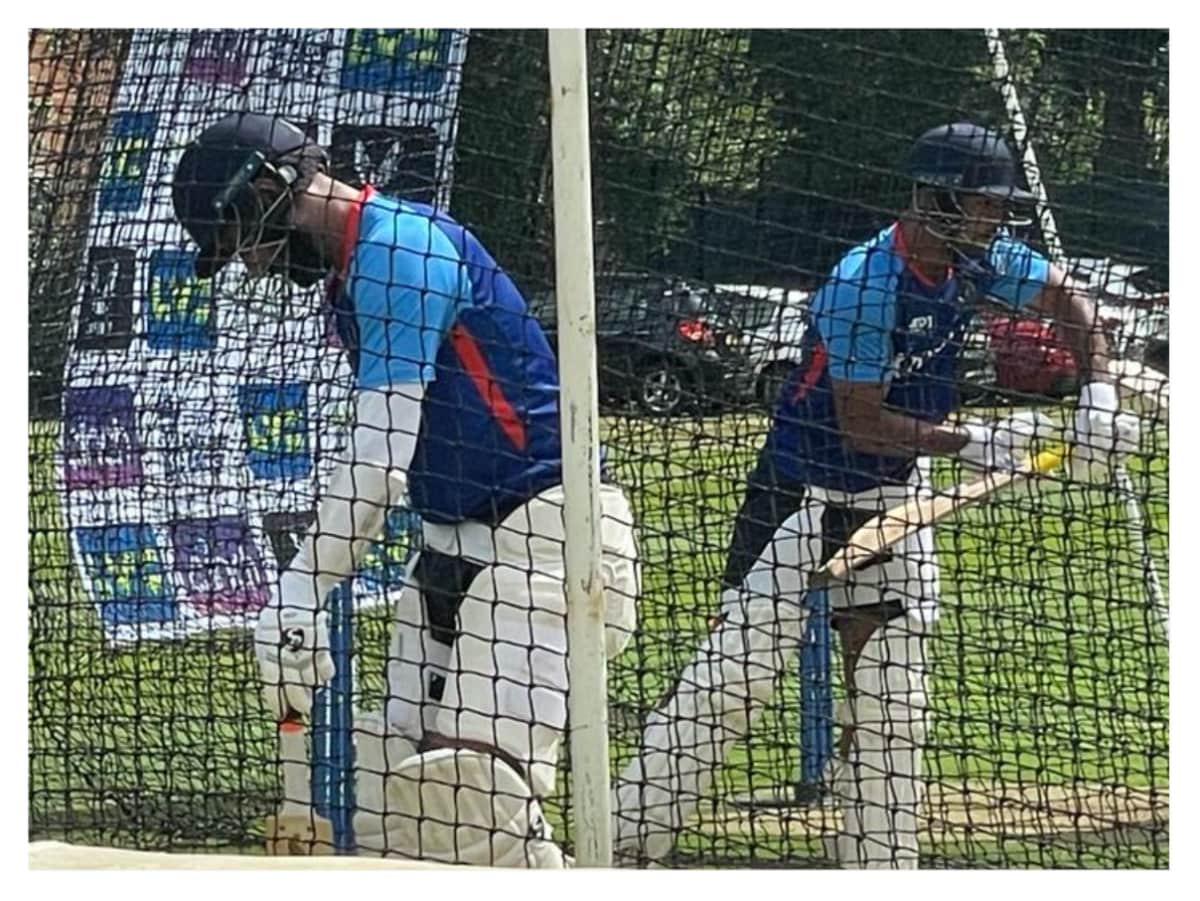 At the same time, Cheteshwar Pujara and Hanuma Vihari were seen batting in serious style in their familiar style. Both of them realized very well that one of them could play the role of opener with Gill and he was completely focused on his batting. During the bowling, the pair of Umesh Yadav and Bumrah were consistently bowling brilliantly. But, with him, the team's important fast bowler Mohammad Shami was not seen. Maybe he has decided to take a rest. One more thing, Coach Dravid had a good time with wicketkeeper KS Bharat. Alam was that Dravid, who remained calm, could not stop saying this on 2-3 occasions – Well-done Bharat. While doing acrobatics, Bharat was practicing the catch at the center ground.
After practicing for three hours, when Team India was boarding the bus back, two fans of Gujarati origin requested something from Dravid and Vihari. Both wanted autographs on the bat and the ball which they got. There was no room for happiness on the faces of both the fans. By the way, both of them told us that the real fun will come only when their team celebrates victory by defeating England in the 5th and only Test of this tour.
Be the first to read breaking news in Hindi News18 Hindi | Today's latest news, live news updates, read most reliable Hindi news website News18 Hindi |
Tags: India Vs England, Indian Cricket Team, Team India, Virat Kohli
FIRST PUBLISHED : June 30, 2022, 10:11 am IST